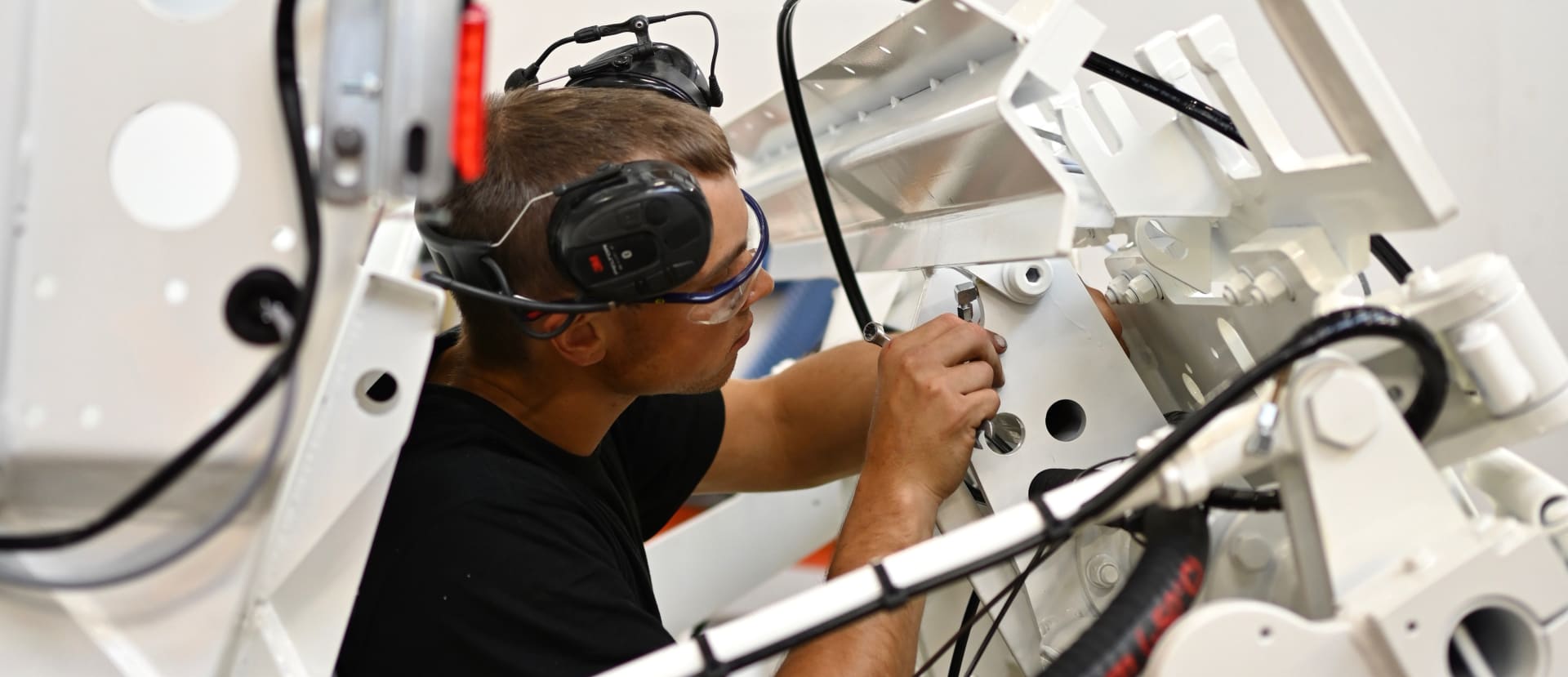 Welcome
BECOME A PART OF OUR TEAM


WE ARE LOOKING FOR SKILLS, IS IT YOU WE ARE LOOKING FOR?
The NTM Group is in a strong expansion phase and we are increasing our production on all fronts. We are constantly looking for skills for our factory in Närpes and can offer a number of interesting workplaces!
Your development opportunities within the NTM Group are many. Here you can become a specialist in an area, climb upwards within the organization or work internationally. No matter what you want with your career, there are opportunities for you to develop together with NTM.
NTM looks ahead with confidence and has a larger order backlog than ever before. We are more than 600 experts in recycling vehicles and trailers, we have world-class products!
BECOME A PART OF THE NTM TEAM - Local or International career - the development opportunities are many!
THE JOBS ARE HERE! We have several different tasks to offer depending on your experience / educational orientation and your interests. Your knowledge, skills and interest give you a task If you are interested in a career in the NTM organization, you can submit a job application here!
We register and process applications as they arrive.
NTM is a Finnish family business with extensive experience in the manufacture of high-quality and specialized cleaning vehicles, trailers and car bodywork.. NTM's parent companies are located in Närpes and subsidiaries are located in Sweden, Canada, the United Kingdom, Germany, Estonia, Russia and Poland. Sales take place in Europe and Canada. The NTM Group currently has over 600 employees and a turnover of approximately EUR 100 million.
✔️ Goal for continuous growth  ✔️  Constant need for more staff  ✔️ Join  our team!
Ab Närpes Trä & Metall
Kristinestadsvägen 417, FI-64200 NÄRPES +358 (0)201 236 200